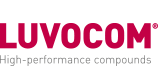 LUVOCOM® compounds for top technical achievements

Our LUVOCOM® business unit specializes in thermoplastic high-performance compounds, which allow precisely tuned material properties for a wide range of technical applications. With more than 30 years of experience in tailor-made compounds, LUVOCOM® is your partner with advice and support in applications technology, from engineering design through to production.
Learn more about high-performance-compounds from Lehmann&Voss&Co.: www.luvocom.com
Many applications require materials with high tensile strengths. At the same time, these materials have to be light – particularly in the case of components subject to a dynamic load. Often low thermal expansion, dimensional accuracy and long-term dimensional stability are required for replacing metals. In many cases, carbon-fibre reinforced LUVOCOM®-compounds meet these demands – and they are also electrically conductive. They give the design engineer a chance to deploy lighter and generally more economical injection moulded plastic parts.
For especially high temperatures of up to 260 °C we supply high-performance compounds based on various polymers. Depending on the polymer used in each case, even high temperatures do not present any problems. Typical applications include mechanical engineering, medical technology and parts subject to high stresses for the engine compartment and drive train in the automotive sector.
Tribologically adjusted LUVOCOM® materials have deposits of lubricant, thus eliminating the need for the expensive and time-consuming work of additional surface lubrication. Lubricant-modified components and assemblies remain clean while long-term performance and reliability are significantly improved.
Conductive LUVOCOM®-materials have decisive advantages over metals or coatings: they offer a great degree of freedom in design; the finished parts have a lower weight, are easier and more cost-effective to manufacture and are also tougher.
Plastics are poor heat conductors. The thermal conductivity in standard materials lies between 0.1 and 0.4 W/mK. By using special additives – generally mineral-based – LUVOCOM®-materials from this product group achieve significantly higher values of up to more than 40 W/mK. Through our special expertise in compounding, we provide you with precisely the material you need to meet your requirements. Electrically conductive and electrically insulating products are also available.
Detectable LUVOCOM® high-performance compounds offer a broad range of tailor-made solutions for these special requirements. All the versions supplied are easy to process and are characterized by the attractive surface of the finished components. Segregation of the additives is ruled out. Pigmentations are possible in numerous colour shades.
LUVOTECH Ready-To-Go Compounds
Are you interested in getting thermoplastic compounds quickly? LEHVOSS North America now offers 21 LUVOTECH thermoplastics compounds made from six different resins that ready to be quickly shipped. Click here for a copy of the product offerings.

LUVOCOM EOG High-Performance PEEK Compounds
LUVOCOM EOG materials are made to meet today's requirements in the energy industry. They represent a new generation of PEEK materials targeted at providing true material improvements that will directly raise component performance. By including material testing according to NORSOK M710 and general material properties for historical correlation, LUVOCOM EOG is supplying the answer to these challenges. Each material grade is focused on specific applications and is also a formulation platform for future customization. Click here for additional information, or email ted.sidoriak@lehvoss.com for more details or for any inquiries.
LUVOCOM®-Video